I'm sure you've probably seen or heard of the new music video dropped by TS this week (Look What You Made Me Do), you also might have read an article or two about it. (Haven't we all?)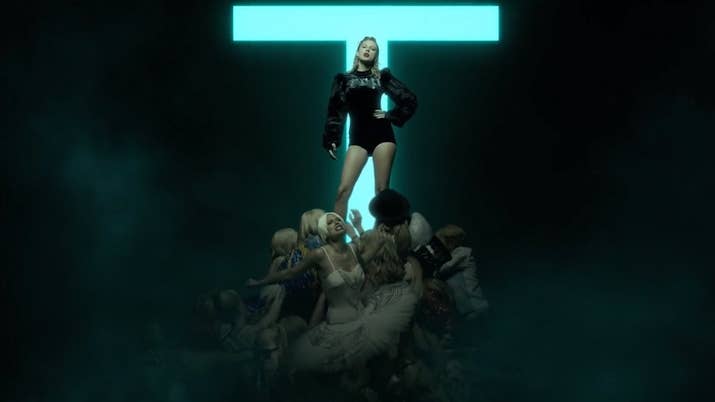 It is no surprise that with the Pop Star's recent release of her first single in her forthcoming album "Reputation", a multitude of criticisms came her way. (Including this piece I'm writing).
She is after all one of the most bankable stars the POP American Culture has ever seen since this past decade or so. Apart from being the youngest artist to have won multiple awards at a time, she is also the most controversial celebrity we have ever seen. From her 2009 acceptance speech at the MTV Video Music Award for Best Female Video that was interrupted by rapper Kanye West to her relationship woes, down to her political stand. She is indeed one of the most notable pop star icons the milenia has ever seen. (and no, I am not a fan – just stating some real hard facts here, while I try not to eat the words coming out).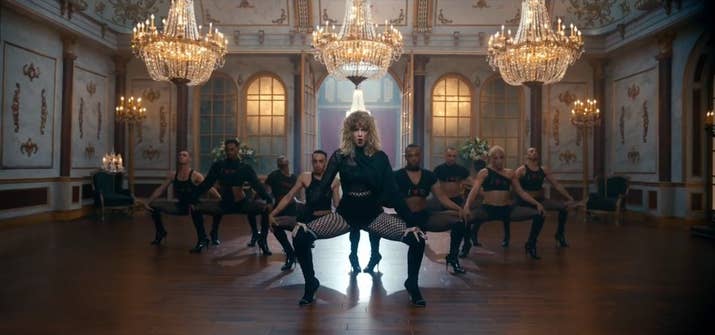 If I were to be so blunt, (this is my own opinion) I'd categorize her as one of those preppy youngsters who had lived in comfort all their days and is completely shaded from the sad realities of life. Having said that, you might as well figured out that I'm not a fan – to be exact; I actually despise her existence (harsh – I know), this branching out from the fact that I've only listened to one of her songs (i think it was tear drop on my guitar) and from there, I have labeled her as one of those love struck teenage girls whose sole purpose in life is to fall in love and be the damsel in distress (and well- in all honesty, for the most part of her career she is branded as one). So I guess, my judgement wasn't too far off.
But, with  the getting old of her love-struck narrative (on her songs) so did her clamor for change (not sure what brought about this); and so according to Wikipedia and other E news article I've read (I told you- not a fan- but hey, in order to write this, I needed to actually research about TS)  she slowly transitioned and blossomed into this FEMINIST stance (which is great by the way – I AM ALL for WOMEN EMPOWERMENT) by the release of her 2015 album (although, quite frankly- her stand was far from truly embodying a real feminist) I think, rather I know that with the recent changes in society due to the social media, it was the "cool" thing to do at that time and she profited off the change (countless of millions of albums sold as well as nominations and awards) so I guess it is a good thing for her but not for true feminist women who want to enact an ACTUAL CHANGE.
With that in mind, I decided to write this piece to air out my frustration with the mainstream media and how we are falling for every little damn shit they give out. I decided to address this once and for all to somehow shed some light on the wrong behavior adamant in our society.
Taylor's new single is the embodiment of her fighting back against the recent controversies thrown at her specifically by Kim K. coupled with a ton more from different artists and media outlets. It is a compilation of how her life as an artist is, she is shown to have resurrected herself after dying from public scrutiny.
It is a blatant call out to all those who have thrown nasty remarks at her for the past decade in her career. With the title itself putting blame on those who have pushed her into turning herself into this monstrosity (or something of that sort) possibly a tragic "revenge" piece cleverly put into a work of art (the video- the song – meh not so much).
With the resounding words of blame "Look what you made me do" reminds me of what domestic violence perpetrators say to their victims. She might have intended it for the sole purpose of speaking up for herself but it resonated wrong: it sounded more like she is removing all accountability and blame for who she came to be, for whatever behavior she now holds, it is plainly painting herself as a victim (once again) , which I think is truly devastating come the fact that her statement in her recent court appearance (sexual assault complaint against David Mueller) is completely the opposite which goes "Here we are years later, and I'm being blamed for the unfortunate events of his life that are the product of his decisions – not mine".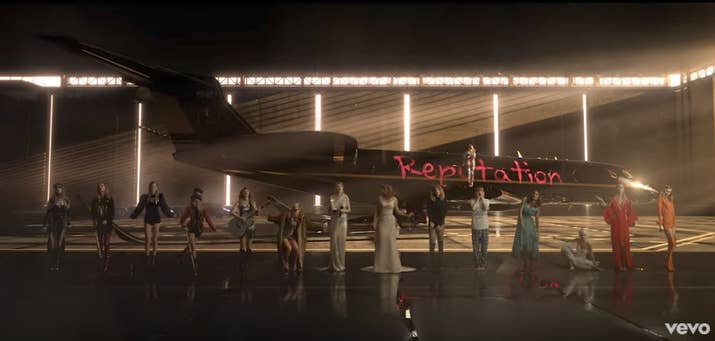 So I guess is, this boils down all to her branding and marketing team (did not see that coming eh) – I mean would she truly be able to pull all of this off? (I know she is quite gifted – but TO BE this sly, NAAAAAH! – I think there is someone else who is the brains of this Taylor madness) and to whoever that is I BOW DOWN! as a Digital Marketer and a Social Media Manager myself, I know how crazy it is to keep a company's branding on top – and to do it in the most controversial way is PURE GENIUS!
Imagine the album's first single, "Look What You Made Me Do" was released on August 25, 2017. The music video for the single broke the 24-Hour Vevo Record with over 31 million views on its first day. If that's not great Marketing skills, I don't know what is.
Whether it be a bad one (which I think is) or a good one (who the hell knows), point is they got what they wanted – ATTENTION, a whole lot of it as well as notoriety for her song and the unspeakable truth that people just can't seem to get enough of this sorry ass singer. Whatever is dished out to them as long as it is either making fun of her or her lovers or the countless debates on what she stands for (on the music industry's tendency to favor her over other multicultural artists) and her failed feminist persona. One thing is for sure, Taylor Swift is a household name and will continue to be one (as long as this brain continues to work with her- Yes, I stand by my theory).
Such a Marketing brilliance showcased here represents what is truly wrong with the world, (but hey – apparently it works, and well in our book, as long as it does, who the hell cares- right?), exploiting the need of the masses to gossip and to go beyond an artist's professional life down to their daily personal ones are truly sickening to the stomach. For me personally, TS continues to resonate with the audiences as she is an open book – her songs, her art and her career is comprised of who she is – her soul, it is embedded in every lyric she has written down. She made a career out of her love story fails and her experiences, she has confined herself into this image that is continued to be ridiculed for its honesty or mediocrity – maybe both.
I for one have seen through this a long time ago – hence I failed to download or have any music of hers into any of my music apps/devices. I am what you call someone who is drawn to artists who are in it for the sole purpose of giving inspiration and love in life and general, and for me, she is not cut out for it. Her songs are egotistical in nature and are basically dumbing down what it means to be a woman, what more is that it is misrepresenting what true love means.
A shame really, she has done quite a few great things for the music world (her winning against Apple – and you know the royalties of the artists' songs) but if she continues to parade herself in this manner, to use her unending influence in focusing on her sad and sorrowful narcissistic narrative (that I am personally sick of) then I guess, she will go down as one of the brilliant minds to have been corrupted by the system.
What do you think? Here is a link to her new video: