" Amyloidosis is a strange, rare, frequently misdiagnosed malady"

Michael York
Amyloidosis happens when there is a serious build-up of an abnormal protein called amyloid in the human organs and tissues. The build-up prevents the body from working properly, it hinders the normal function of tissues and organs. If not treated it can lead to organ failure and possibly death.
Signs and Symptoms of Al Amyloidosis
Symptoms of AL Amyloidosis is based on which tissue is affected. If it attacks the kidney, there will be signs of swelling in the legs, fluid retention, constant tiredness, weakness, loss of appetite, and heart failure.
The build-up around the heart can cause the heart to weaken, it leads to shortness of breath and abnormal heartbeat. As it progresses the tissues of the liver, spleen, nerves and the digestive system can also get affected. Lightheadedness, diarrhea, constipation, and constant tingling of the hands and fingers called carpal tunnel syndrome can also be felt. In some cases, the tongue can become enlarged causing problems with speech.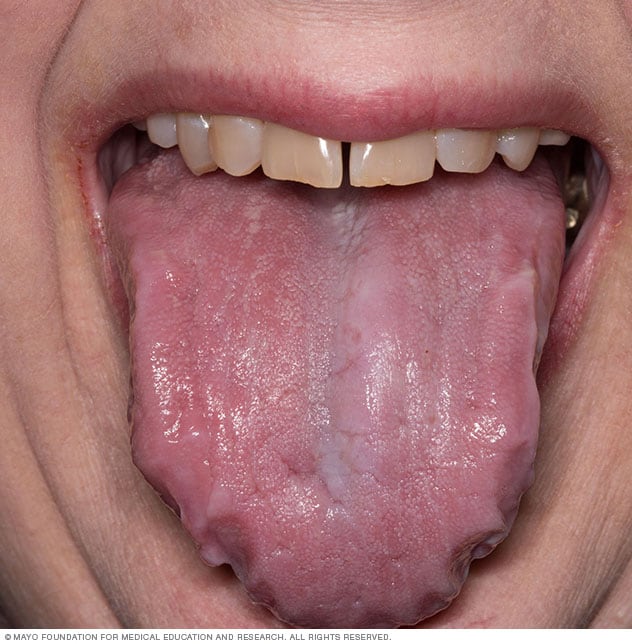 What causes AL Amyloidosis?
Amyloidosis is caused by abnormalities that occur in the cells located in the bone marrow. These abnormal plasma cells produce abnormal chains of light proteins that go inside the bloodstream and create the amyloid deposits.
Healthy people have normal light chain proteins found in the blood, it is what forms the natural antibody proteins. The AL amyloidosis on the other hand works like thread-like strings that do not get removed easily. Once the build-up is there, the symptoms start appearing on the body.
How to Treat Amyloidosis?
The treatment of Amyloidosis would depend on the severity and response of the body. There is a need to establish the type of amyloidosis and understand which organs are at risk. An amyloidosis expert will help design a plan for the patient, so the parameters can be established while dealing with the disease.
Amyloid fibrils infiltrate the body and get deposited in the heart, liver, nerves, skin, and soft tissue ligaments. Proteins go to places where they do not belong, and this is what would make people feel ill. To treat Amyloidosis different approaches need to be explored.
The goal is to kill the plasma cells, to pull the Amyloid from the tissues. However, we do not yet have the perfect tools to do this. So doctors and clinics rely on experimental drugs to remove amyloid away from the tissues.
One of the most common combinations used is bortezomib + dexamethasone and Pomalidominde or lenalidomide. At times, using drugs to cure Myeloma is also included as part of the treatment.
However, if these experimental drugs are not 100% effective, they also contain them side effects that make the patient's body weaker. This is where Stem Cell transplant or Bone Marrow transplant becomes an option.
Stem Cell transplant or Bone Marrow Transplant
Stem Cell Transplant is one way to get rid of plasma cells so that the body will not get worse. Stem Cell transplant is preferred by doctors because they help keep the body stronger.
High dose chemotherapy while effective, can kill the good cells in the body. Which is why doctors combine high dose chemotherapy and autologous stem cell transplant to create balance in the treatment.
Stem Cell transplant gives the body a chance to replenish cells. Stem cells can be collected from the patient before the chemotherapy and then injected back with good seed cells into the bloodstream to help regenerate the body of the patient.
Vaishali Sanchorawala, MD, Boston University School of Medicine during a recorded interview at the International Myeloma Workshop (IMW) 2019 in Boston M.A expressed the necessity of using stem cell transplant in helping cure Amyloidosis.
A patient has to be transplant eligible before doctors will push through and use Stem Cells. The age of a person and the current status of the vital organs are checked to see if a patient is ready to receive stem transplantation. According to doctors, stem cell transplant patients have more durability.
UK Amyloidosis Center for AL has released data showing that stem cell transplant patients can live for up to 20 years and have a 30% increased chance of surviving from Amyloidosis, compared with patients who have not received stem cells.
Michael York: Amyloidosis Patient Advocate
Michael York a highly respected actor who is known for his work in Cabaret, Logan's Run, and Austin Power decided to become an advocate for stem cells after receiving treatment for his Amyloidosis and Multiple Myeloma.
At first, the doctors misdiagnosed his disease, but thankfully after getting several opinions, they finally found what was causing the problem. His doctor suggested that they try Stem Cell transplant.
Michael York was interested in the process of the treatment because it allowed him to become an outpatient. He recalls how doctors have harvested stem cells and placed them in his body to rebuild the immune system.
" Stem Cells should be treated like your second birthday- it is a new birth for you"

Michael York

York had a successful blood stem cell transplant to treat his condition back in 2013.
Stem Cell therapy gave his appetite back. At age 77 the fresh stem cells injected into his body have enabled him to fly and travel once again to his home in England. Because of the stem cell effect Michael York is able to take part in another film production.
After several months of getting a stem cell transplant, doctors checked if there are still amyloid deposits inside his body, and findings have shown a significant decrease.
Because of the impressive results, Michael York decided to become a patient advocate. He believes this is his most important role, and the most important thing he is doing in his life.
" Stem Cell transplants have done its work"

Michael York: Amyloidosis and Stem Cell Research


New Breed of Homo Sapiens
Award-winning author, film producer, actress, humanitarian, and Grammy-nominee Lourdes Duque Baron joins the call to inform and educate the world about how stem cells are changing lives through her book New Breed of Homo Sapiens.
Lourdes Duque Baron (73 years old) and Michael York (77 years old) are part of a growing community of stem cell advocates.
Both a receiver of billions of stem cells themselves, they attest to the truth and efficacy of this rejuvenating and immensely powerful treatment.
Already in her 70's, Lou Baron enjoys the effect of billions of stem cells injected through her veins. She is literally a New Breed of Human- faster, stronger, sharper, and operating on higher levels of energy and inspiration.
Lou Baron credits her faith in Jesus Christ and stems cells for her energy and vitality in life.
Stem cells are the spark that brought her the idea to write the book – New Breed of Homo Sapiens!
" Stem cells will reverse aging and improve the quality of life for many, but it is not a ticket to immortality". I want my readers to fully understand and grasp the importance of this medical breakthrough. We are talking about future generations and the new breed of humans, and I want to bring the knowledge to the public's doorstep.

Lourdes Duque Baron
Baron studied tirelessly to research and promote advances in stem cell research. Believing that there is a need to do more.
Feeling Good At Any Age The One-Stop Rejuvenation Center
Feeling Good at Any Age the One-Stop Rejuvenation Center is one of the best in the field of stem cell therapy and immunotherapy. FGAAA provides advanced and revolutionary procedures like stem cell infusion, HGH, HRT including Reluma Cosmetics.
Feeling Good at Any Age the One-Stop Rejuvenation Center makes use of a fresh batch of live stem cells during clinical procedures to repair damaged tissues and repair injuries of clients.
FGAAA has a team of experts in medical and regenerative medicine. Health issues like sports injuries, tendon, and ligament injuries as well as degenerative arthritis are cured inside the clinic using cutting edge stem cell procedures. The clinic understands that each patient has unique situations which is why each patient is given customized findings and solutions.
Sources:
https://www.sciencedaily.com/releases/2007/07/070703171943.htm
https://www.hematologyadvisor.com/home/topics/general-hematology/overall-survival-rates-at-15-years-following-stem-cell-transplantation-for-amyloidosis/